We have a finest blend of Architects, Civil, Structural, Mechanical, Electrical Engineers and Quantity Surveyors as the stamp of distinctive genius for clarity and precision in the projects we execute. The combination of the wide range of knowledge and experience in this field allows us for a creative and practical engineering solutions and implementations.We have grown exponentially and have always maintained commitment to provide the best craftsmanship and level of expertise to meet our client's requirements. With over three decades of experience and a list of lucrative projects, Blue Rays Energy & Infra Pvt. Ltd. is a name which is reckoned for quality, assurance, safety, reliability, timely services and engineering proficiency.
We offer Drinking water solutions for your day to day requirements. We ensure that you get clean and pure drinking water from the supply pipeline installed by our company, we work in collaboration with government bodies to commission the installation, setup and maintenance of these pipelines. We have expanded the drinking water business by extending its geographical limits, covering town after town, district after district
Solar ON-GRID System :- Solar photovoltaic power systems convert sunlight into DC electricity. A solar inverter then converts the DC power into AC power which can then be used to run home appliances. Depending on the type of system and metering additional or excess solar energy can be fed into the electricity grid.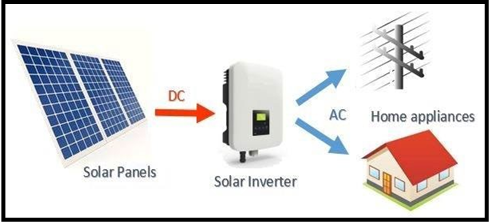 Solar OFF- GRID System :- An off-grid system is not connected to the electricity grid and therefore requires battery storage. An off-grid solar system must be designed appropriately so that it will generate enough power throughout the year and have enough battery capacity to meet the home's requirements, even in the depths of winter when there is less sunlight. However, battery costs are reducing rapidly, so there is now a growing market for off-grid solar battery systems even in cities and towns.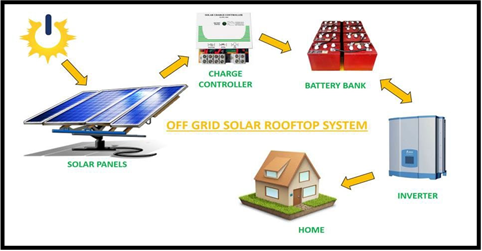 The Roads & Bridges construction services that we present are simply outstanding and well appreciated among the clients for its engineering value and a defined way of infrastructure development and construction. The services that we render are based upon new age techniques, improvised machines and quality materials. Civil engineers with a sense of fine infrastructural development and a skill to use the tools and techniques effectively forms our team and come together at work to deliver their best. We adhere to all the standard norms and guidelines in order to maintain perfect and sturdy roads and bridges.
We Analyze, design and detail a variety of RCC structures of different types. We have constructed building for both government contract and private building or for builders. Our architectures and designers are designed and construct to satisfy higher aesthetically appearance requirement.
A solar-powered pump is a pump running on electricity generated by photovoltaic panels or the radiated thermal energy available from collected sunlight as opposed to grid electricity or diesel run water pumps. The operation of solar powered pumps is more economical mainly due to the lower operation and maintenance costs and has less environmental impact than pumps powered by an internal combustion engine (ICE). 
All in One Solar street light is a new age and compact lighting solution integrating Solar panels, LED light, Lithium-ion or Lithium Ferro Phosphate LiFePO4 battery and a PIR motion sensor. This light incorporates proprietary systellar LED driver technology which combines world class battery charging technology with high efficiency microprocessor based electronics. Due to its compact size, this light can be easily mounted on pole top by anyone. The light has automatic dusk to dawn operation and needs negligible maintenance once installed. The All in One Solar Street light uses high quality material and is designed for Indian environments. It even gives indication to the user that the Solar panel is dirty and needs to be cleaned.
We Provide the
Best Service in Industry